Find all important information and specifications about all of the most popular types of refrigeration containers including Carrier, Thermo King or Daikin.
Launched as a small family business in 2008, MT Container GmbH has developed into a globally established company with several international locations. In the meantime, we employ more than 20 qualified employees in our headquarters in Hamburg as well as the development of refrigeration technicians and container locksmiths that have been trained through our standards.
Containers Shipped Per Day
Reiherstiegdeich 55
21107 Hamburg, Germany
Monday – Friday 7:00 – 17:00
Global Reach
We sell many types of containers worldwide.
Qualified Employees
23 specialised employees with the possibility for advancement for newcomers.
Always In Stock
We always have all types of containers and reefer containers for sale in stock.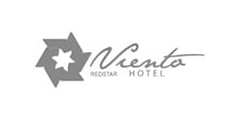 No Results Found
The page you requested could not be found. Try refining your search, or use the navigation above to locate the post.